Editor's note: The list below reflects the top five cities on MasterCard's Global Destination Cities Index for 2014. The 2015 list remains largely unchanged.
The same attractions that prompt people to love visiting a city – top-ranked restaurants, vibrant nightlife, diverse neighbourhoods, iconic sights – can entice them into staying longer term. In fact, many of the world's most visited cities, as ranked by 2014's Mastercard's Global Destination Cities Index released in July, are also popular destinations for expats.
But being a resident of one of the world's most visited cities is not without its unique set of challenges. "Coming from a smaller city in Canada, I was overwhelmed at first by how crowded certain areas of Paris were," said Erika Belavy, who moved to the City of Light from Calgary, Alberta, seven years ago. "When I first moved to the city, I made the mistake of choosing an apartment right beside the Arc de Triomphe. No matter what time of day, or which month of the year, there were so many tourists it was a nightmare getting on the nearby metro."
Still, it does not take residents long to learn how to navigate the crowds and find secluded spots. We talked to expats and natives to learn what it's like living in some of the world's most visited cities – and the secrets to steering clear of the constant crowds.
London
Great Britain's capital came in as this year's number one most visited city, with 18.7 million international tourists estimated to arrive in 2014. (Mastercard combines tourism board statistics, flight schedules and expected passenger loads to project the year's arrivals.) London native Sophie Loveday said she hardly notices the influx. "You just get used to so many people being around," she said. "It's what gives the city such a buzz!"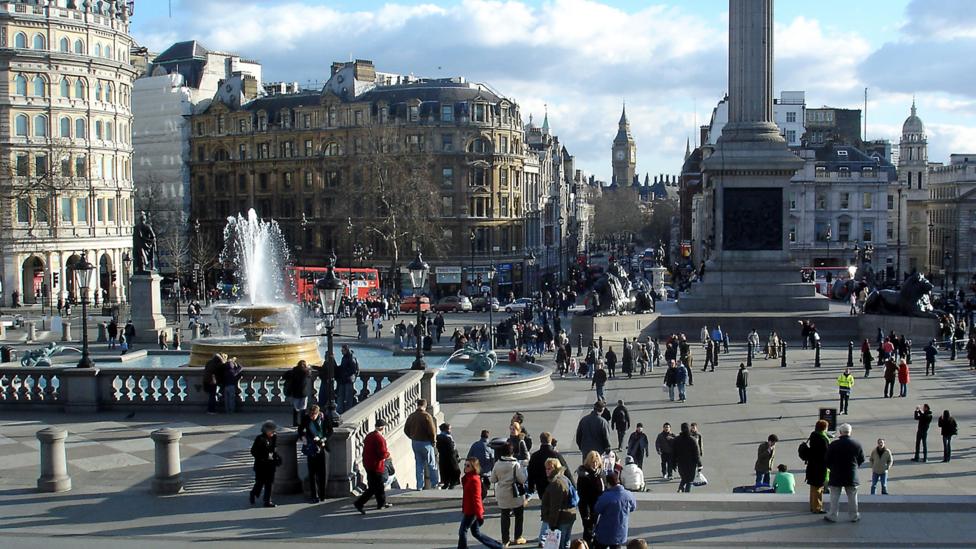 Even so, she said she always tries to avoid the West End's Leicester Square because the pedestrian plaza is too commercial – with or without tourists. However, she will brave the crowds of Covent Garden, a shopping district in the West End, thanks to its quirky shops and hip vibe. East London's Brick Lane is also a must-visit, despite being "heaving full of people"; the neighbourhood's Indian curries are considered among the best in the UK, and the restaurants and food stalls make finding a good meal easy.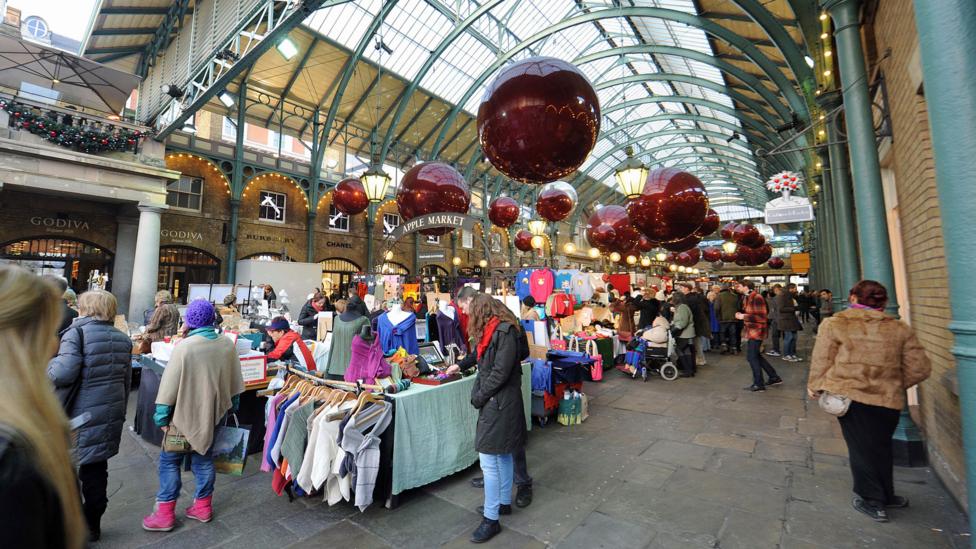 To escape the city, Loveday travels to the southwest suburb of Richmond. "You can see deer running through the park or take a boat down the Thames river," she said, then finish the day off with a meal at a waterfront pub like the Bavarian beerhouse Steins or the popular restaurant Gaucho, which serves Argentinian food and wine amid cowhide-fabric furniture.
There are no shortages of neighbourhoods (called districts) to fit any vibe. Loveday lives in the southwest district of Tooting, which she loves for its multicultural vibe and influx of young professionals who keep the area lively. She also recommended Angel, in northern London, due to its "cool and friendly" vibe.
Bangkok
Due to political protests and the Thai government shutdown in 2013, Bangkok slipped to number two in this year's global rankings, yet is still expected to draw 16.4 million international visitors in 2014. Thankfully, residents say, the influx is seasonal, with most visitors coming November to February. Ketsara Chocksmai, a Bangkok native and tour director for Thailand's smarTours, said she especially finds the city pleasant from June to September. "It's our rainy season, so not many tourists come to visit this time of year," she said. But since it usually does not rain all day, locals can still enjoy being outside.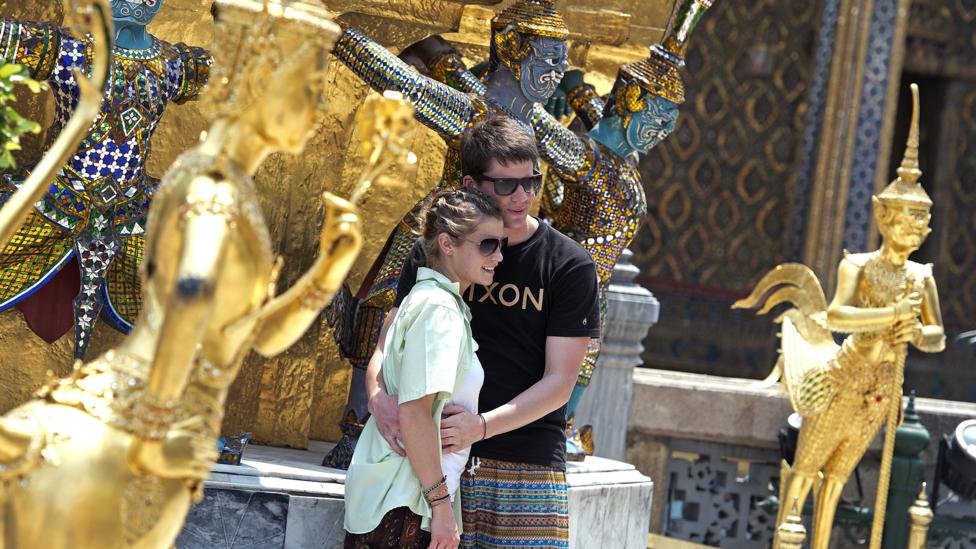 Despite its reputation for wild nightlife, Bangkok also has its fair share of quiet spaces for people to get away. Locals often seek peacefulness in one of the city's many Buddhist temples, such as the old town's Wat Phra Kaew, considered the most sacred in the country due to its 6.6m-tall "Emerald Buddha", carved from a single piece of jade. Lumpini Park and Benjakitti Park, downtown, can also be peaceful escapes – aside from early morning and late afternoon, when they tend to be popular with joggers and yogis.
Paris
The French capital is expected to attract 15.6 million of visitors in 2014, many of whom are drawn to its iconic landmarks, including the Eiffel Tower, Notre Dame and the Louvre. But those same icons are exactly the areas that locals generally avoid. "There is no amount of money you can pay me to go to the Champs Élysées in the middle of August," said Christina Tubb, vice president of a French technology firm who moved from the US in 2009.
Still, when she does visit the tourist destinations, she knows the local secrets – like getting a friend's season pass to hop the line at the Musee d'Orsay or using the "secret entrance" at the Louvre (at Porte des Lions). "I'll still bite the bullet and do a lot of touristy things because it's half the reason I live here," she said.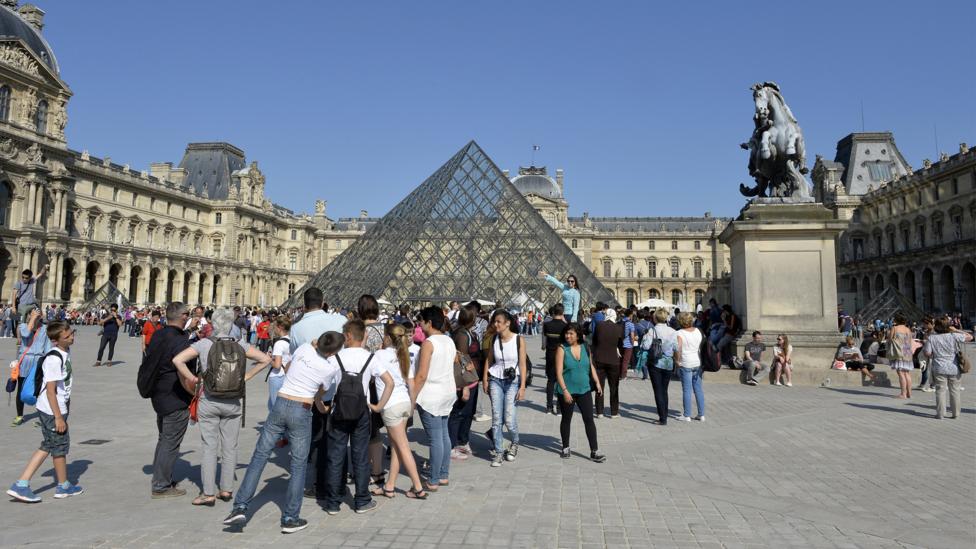 While crowded in the summer months, the Latin Quarter also has its fair share of restaurant refuges if you know where to go. "There are certain streets that can be very touristy, but right around the corner there will be a restaurant or café that is considered an institution of the neighbourhood and hasn't changed its menu since the '20s," said Belavy. Both Tubb and Belavy also frequent the Marais for its specialty shops, where, Belavy said, "the charm outweighs the stress of the crowds."
Despite its size, each of Paris' 20 arrondissements (municipal districts) have a neighbourhood feel. Once run-down, the 10th arrondissement in the city's northeast is now undergoing a revival, attracting a young crowd with its hip bars, art galleries and tree-lined Canal St Martin; the 3rd and 9th also attract bohemian residents. Those looking for something quieter can explore the 15th, a residential area just south of the Seine which is home to upper middle-class families, or the 16th or 5th, which are known for having particularly good schools.
Singapore
An island, nation and a city, Singapore attracts residents and tourists from around the world, and also benefits from being the hub for many visitors travelling onto other Southeast Asia destinations. Both international traffic and local crowds can contribute to congestion in the city. "Even Singaporeans are crazy about shopping and eating out," said long-term resident Jayant Bhandari, who grew up in India. "I prefer not to go to [the shopping district Orchard Road] much, not so much because of tourists, but because they are too busy."
The clean and efficient Changi Airport makes it easy for residents to escape to more than 200 international destinations at a moment's notice. "Singapore is truly the best airport I have ever been to, and I have been to more than 60 countries," Bhandari said. "It is cheap and easy to fly in and out."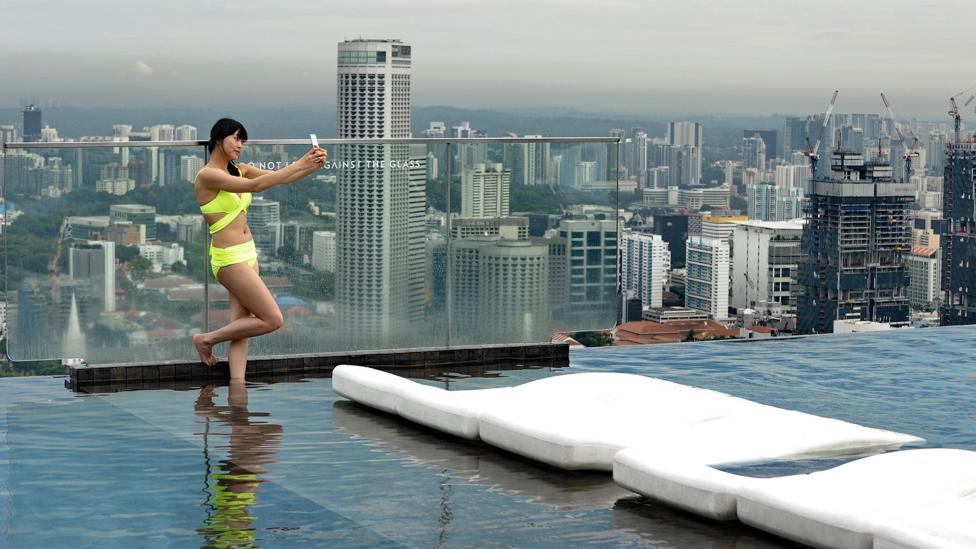 The Singapore Botanic Gardens also provide a pleasant escape for locals and tourists said Amy Greenburg, an editor of Expat Living Singapore who moved from Los Angeles two and a half years ago. "It's like Singapore's own Central Park," she said.
The city has 28 districts, and an expansive mass transit system makes living in any of the districts a viable option. Greenburg lives on the Singapore River in Robertson Quay. "It has a lovely, relaxed vibe and a great variety of restaurants, bars and coffee shops, many of which are dog-friendly," she said. Other popular expat neighbourhoods include River Valley, Holland District and Tanglin, which are central and have lots of shops and businesses, and the more residential East Coast.
Robert Shen, a VP of business development for luxury design firm Wilson Associates, who moved here from Los Angeles seven years ago, lives in the newly gentrified Geylang area, located in the northeast. "It's considered 'city-fringe', so it's close enough to town, the beach, public transit and lots of great local food," he said. "The Geylang enclave is slowly becoming more and more hip for both locals and expats." 
Dubai
The biggest city in the UAE saw the largest year-over-year increase in visitors of the top five cities, attracting 12 million visitors in 2014 – 7.5% more than the year before. At that rate, the city will overtake Paris and Singapore, potentially becoming the world's third most visited city in less than five years. As for the crowds, residents simply build their schedules around them. "We have our routines at the weekend that ensures that we are out of the malls by early afternoon, but this is to avoid residents as well as tourists," said Emily Christensen, director of recruitment service at H30 International, who moved to Dubai from the UK 14 years ago.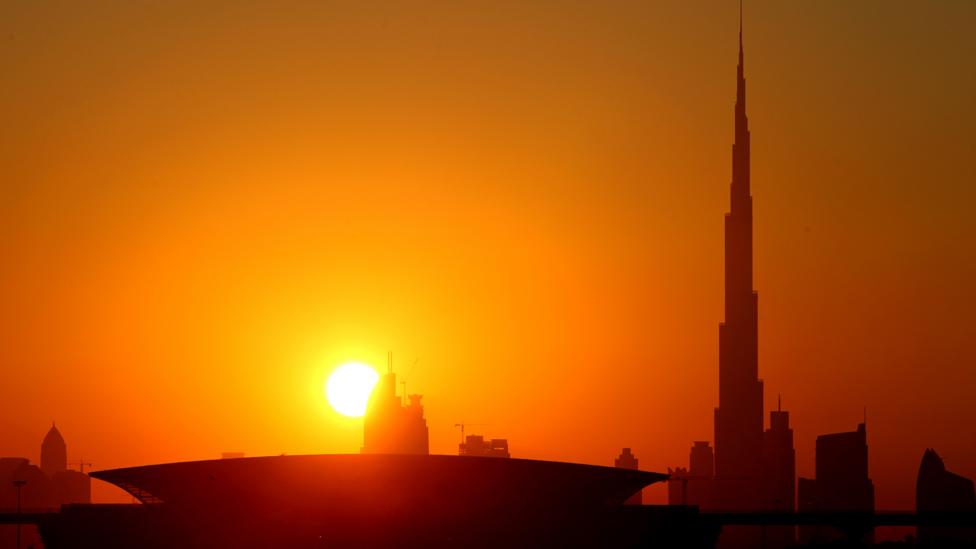 Downtown Dubai, with attractions like the Burj Khalifa (the tallest building in the world) and the Dubai Mall, gets congested in the afternoons and evenings, so locals avoid it unless they're going out for a meal. To get away within the city, Christensen heads to Safa Park, just 6km southwest of downtown Dubai. "There are playgrounds, a cafe, pedal-karts, a boating lake and just acres of space – and rarely tourists, unless they are visiting a resident," she said. Locals also go to throw barbeques, play cricket or practice yoga. Andrea Anastasiou, who has lived in Dubai for seven years and writes the Scribble, Snap, Travel blog, also said those looking for "authentic Dubai" should explore the historic Bastakiya district, 12m north of downtown Dubai. "Its labyrinth of narrow streets hail to a Dubai of humbler times," she said. "This area is full of character; the buildings are from a bygone era before electricity and air conditioning, and used to be cooled by wind towers." The bohemian area also has restored homes and charming cafes.
Christensen and many other expats live in Arabian Ranches, 24km south of downtown. As one of the first places where expats were able to buy property, it tends to be populated with families and kids. Those looking for an area with more singles and young couples should seek out the Dubai Marina, which has plenty of hotels, bars and restaurants. That said, "parts of the Marina can still be filled with the sounds of construction, so you need to be careful when looking for a place to live," said Carrie Brummer, an American artist who lived in Dubai from 2007 until 2013.
Many of those living in Dubai have limited work visas and it is nearly impossible to become a citizen. This can make it hard to feel an enduring sense of belonging in the city, but locals said it is easy to find friendly people looking to connect.
Correction: A previous version of this story incorrectly identified Singapore's main shopping district. This has been changed.